Hey FEA Fam!
We're so excited to finally be able to officially announce our newest flavour:
DURIAN MILK TEA!!!
Before you block your nose and dismiss this flavour,
HEAR US OUT!
😤
Monthong Durian
has a more
approachable
taste, compared to other Durian variants (YES there are different types of durian!). It is fragrant and sweet with subtle floral notes alongside its signature durian flavour 🌼 AKA perfect for those who are new to the durian lifestyle ✨

Our Durian Milk Tea Protein uses 100% freeze-dried Monthong Durian first class direct from Thailand 👌 Because it's freeze-dried (AKA the purest form of durian you can get in a packaged form), AND we've put more than 2 shots of it in our protein; this some BOUJEE expensive A-Grade sh*t to stay true to its original flavour 💁‍♀️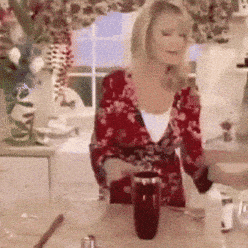 If you're wondering what this one tastes like, it's a pleasant and mildly sweet durian flavour that is both creamy and milky, creating a truly appetising flavour!🥛 (note from ophie: i don't even like durian and I could drink this any day of the week legit 🤭)
If you've ever had Prime's Hai Tea Durian Cake Milk Tea, we reckon it tastes pretty similar, if not stronger (as theirs is quite mild) 😋
Durian Milk Tea is ✨limited edition✨, so it will only be available until stock runs out! It can be purchasable in 500g and 1kg varieties (no samples as it is limited). 
Preorders will open in October 📆 date will be announced via our newsletter, so make sure you are subscribed to receive all the latest updates as soon as they come out! 🗞️
🌟 Featured Comments 💬
My tastebuds are SO ready
sacakes
Happy birthday to our favourite Chief Alchemist! Can't wait to have this flavour in the summer ☀️
potato girl
SO keen for Thai Milk Tea :D
Lucas
HECKKK YEAHHHH!! Thank you as always for all the love and suport fam🧡 your comments always make our day!!

💫 This is what dreams are made of, 💫
- Chief Alchemist Alric
(and marketing intern ophie)